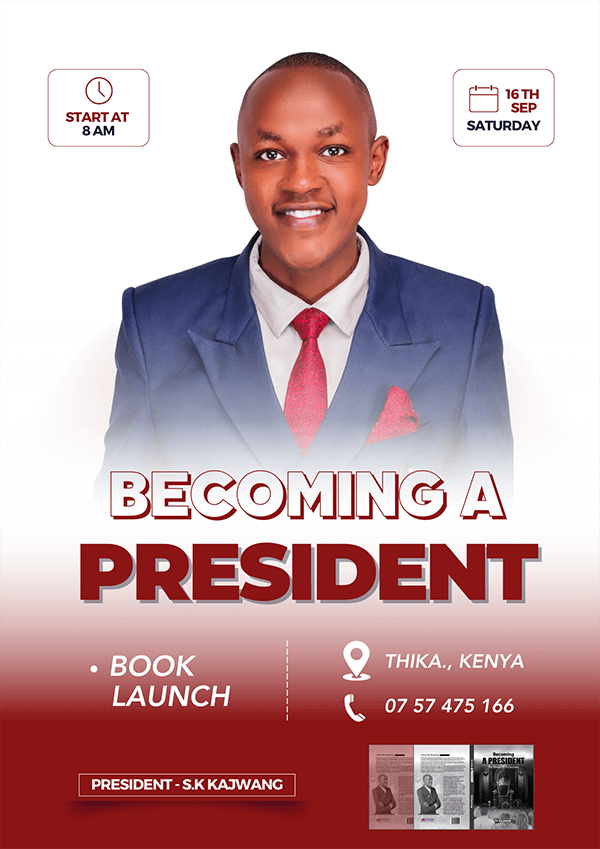 SK Kajwang is a paragon of exceptional leadership, a towering figure whose remarkable achievements bear testament to his remarkable intellect, unyielding passion, and unswerving commitment to excellence. As the former president of the Mount Kenya University Students Association (MKUSA) from 2022-2023, he displayed an inspiring level of leadership prowess, leveraging his strategic vision, persuasive communication skills, and innovative policy-making mindset to revolutionize the lives of countless students under his purview.
As the President of the Kiambu Universities Colleges Students Alumni Association (KUCSAA), Sk Kajwang continues to blaze trail of excellence, imbued with his unparalleled dedication to the core tenets of transformative leadership: intellectual rigor, emotional intelligence, and a deep sense of purpose. His visionary approach and unwavering commitment to the betterment of society have earned him tremendous admiration within his constituency, inspiring a new generation of leaders to cultivate excellence and integrity in public service.

In addition to his distinguished leadership roles, SK Kajwang is the Founder and President of Becoming a President Organization, a groundbreaking initiative aimed at developing a generation of transformative leaders and cultivating a culture of personal leadership.
Through this initiative, SK Kajwang encourages individuals to lead a life of creating their own presidents, instilling in them a deep sense of conviction, authenticity, and purpose. His visionary approach and groundbreaking insights are a true game-changer in the world of leadership development.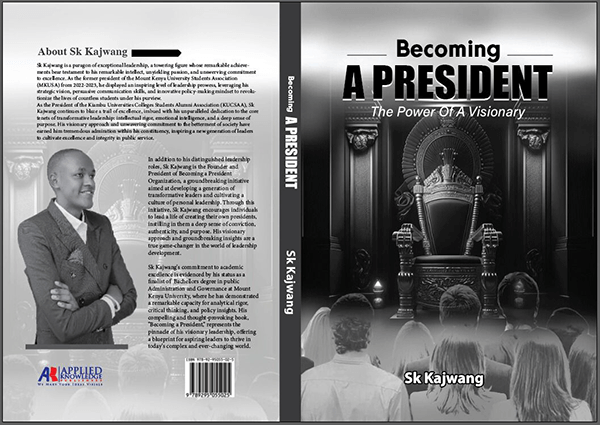 SK Kajwang's commitment to academic excellence is evidenced by his status as a finalist of a Bachelor's degree in public Administration and Governance at Mount Kenya University, where he has demonstrated a remarkable capacity for analytical rigor, critical thinking, and policy insights. His compelling and thought-provoking book, "Becoming a President represents the pinnacle of his visionary leadership, offering a blueprint for aspiring leaders to thrive in today's complex and ever-changing world.