Every year, on the 12th of August, the world comes together to celebrate International Youth Day, an initiative by the United Nations that recognizes and celebrates the qualities of young people while acknowledging the challenges they face. Since its inception in 2000, this day has served as an opportunity for governments and organizations to create awareness about the issues affecting youth, including education, healthcare, employment opportunities, and equal rights. It is also a time for individuals to reflect on their own potential and inner strength, which can be harnessed through hard work and dedication.
Youth: The Future Leaders of Tomorrow:
Did you know that half of the people on our planet are 30 years or younger, and this is expected to reach 57% by the end of 2030? The potential of the youth to shape the future cannot be underestimated. They bring unique perspectives, experiences, and innovative ideas that can help address present challenges and build a brighter tomorrow. According to a survey, an encouraging 67% of people believe in a better future, with 15 to 17 year-olds being the most optimistic about this vision. Harnessing the power of youth is crucial for a sustainable and inclusive future.
International Youth Day 2022: Fostering Intergenerational Solidarity:
Last year, on International Youth Day, the theme was "Intergenerational Solidarity: Creating a World for All Ages." The United Nations Secretary-General emphasized the need for collective efforts to tackle issues like COVID-19, climate change, poverty, inequality, and discrimination. These challenges require all hands on deck to achieve the Sustainable Development Goals (SDGs) and build a better, more peaceful world. The Secretary-General stressed the importance of s noupporting young people through massive investments in education and skills-building, recognizing that their contributions are essential for driving positive change.
2023 Theme: Green Skills for Youth: Toward a Sustainable World:
This year's theme, "Green Skills for Youth: Towards a Sustainable World," puts the focus on a global shift towards an environmentally sustainable and climate-friendly future. The world is increasingly recognizing the urgency of addressing the climate crisis and achieving the SDGs. A successful transition to a greener world relies on developing green skills in the population. These skills encompass knowledge, abilities, values, and attitudes needed to support a sustainable and resource-efficient society. Young people, with their passion for change and long-term commitment, play a critical role in this green transition.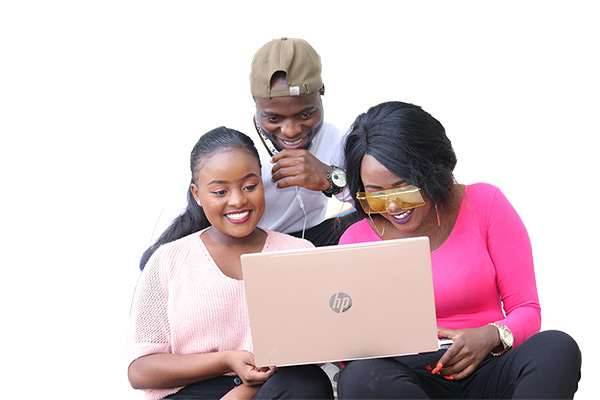 Empowering Youth through Green Skills:
Green skills are not only technical knowledge and abilities related to green technologies but also transversal skills that enable environmentally sustainable decisions in work and life. By fostering these skills in the youth, we equip them to lead the way in creating a more sustainable world. The interdisciplinary nature of green skills makes them relevant to people of all ages, but they hold heightened importance for younger generations, who can contribute to the green transition for a longer period.
Celebrating International Youth Week 2023:
The International Youth Day/Week provides a fantastic opportunity for university students and young people worldwide to come together and participate in activities that celebrate their potential and contributions. Here are some creative ways to mark this special occasion:
Youth Rally for a Sustainable Future: Organize a youth rally in your local area or online, where young people can voice their thoughts on climate change, civic engagement, and other pressing issues.
Movie Night Celebrating Youth Contributions: Host a movie night featuring films that celebrate youth and their positive impact on society. Select movies that highlight youth's efforts in creating a sustainable world.
Green Skills Discussions on Social Media: Initiate online discussions using social media platforms to engage with young people about the significance of green skills and how they can contribute to a sustainable world.
Volunteer for Youth-Focused Organizations: Get involved with local organizations that support youth empowerment, education, and environmental initiatives. Volunteering allows you to make a meaningful difference in the lives of young people.
Support Youth-Focused Charities: Consider making a donation to organizations that focus on youth development, education, and environmental conservation. Your contribution can positively impact the lives of those in need.
The Significance of International Youth Day
International Youth Day is a reminder of the vital role young people play in shaping our future. By recognizing and celebrating their unique perspectives and potential, we can create a world that is inclusive, sustainable, and prosperous for all. Empowering youth with green skills is essential for driving environmental sustainability and achieving the SDGs. As the number of young people grows globally, reaching nearly 1.3 billion by 2030, their collective efforts have the potential to create transformative change on a global scale.
As we celebrate International Youth Week from today 7th – 12th August 2023, let us celebrate the qualities and contributions of young people worldwide. By fostering green skills and empowering youth to take the lead in sustainable initiatives, we can create a brighter future for generations to come. Through youth-led efforts, intergenerational solidarity, and collective action, we can address the challenges of today and build a more resilient, equitable, and sustainable world. International Youth Day serves as a reminder that the future lies in the hands of our youth, and it is our collective responsibility to support them on their journey towards positive change.
Written by Heri Manyara , herimanyara95@gmail.com