Have you ever thought about the way mental health influences our overall well-being? It's impossible to understate the vitality of mental health in the fast-paced demanding world of today. Fostering and safeguarding our mental well-being is just as significant to abundant life as sustaining our physical well-being. The mental health crucial role, typical challenges that have arisen, feasible measures, and an optimistic and resilient mentality were all evident in the 'Sikika Youth Fest' that was held at Mount Kenya University on 2nd June, 2023.
H.E Pastor Dr. Dorcas Rigathi, a mental health advocate for boy child gave the keynote address at the mental awareness forum, she started by sharing how her mother had endured a lot after their house seized fire and burned their neighbor's youngster. 'I sunk into frustrations, depression hence contemplating suicide' she added. H.E Dr. Dorcas Rigathi told those present including the Co-founder of Mount Kenya University Dr. Jane Nyutu that they must communicate with one another and find support in the event of a crisis. She underscored the significance of having friends with whom one can share matters that are crucial to them. She also suggested that all universities countrywide should have a Dean of students and counselors to speak to students when they are hurting. H.E. Pastor Dr. Dorcas Rigathi urged the university leadership to adopt an active role in creating a supportive environment for all students' mental health. she advised students that Everyone is unique in their ways.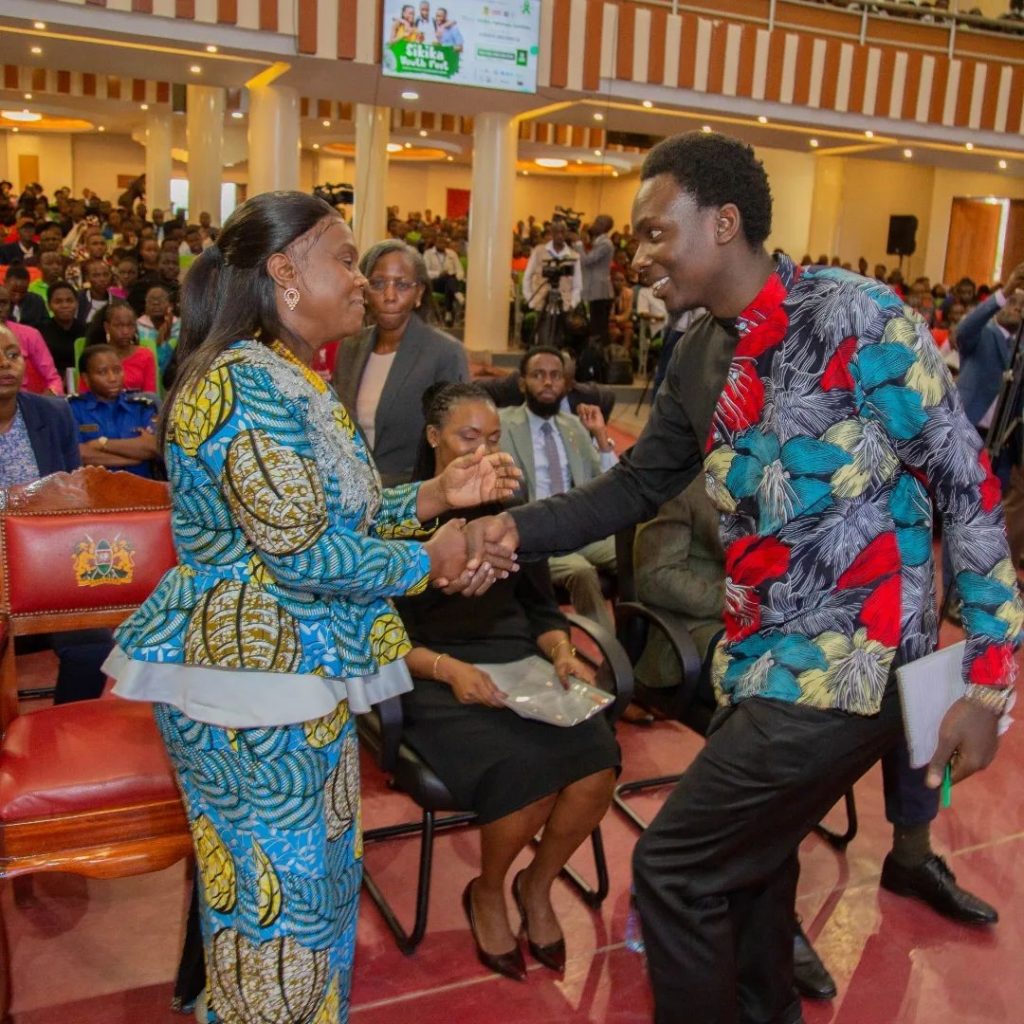 H.E Pastor Dr. Dorcas Rigathi during her visit to a Rehabilitation center in Miritini Mombasa, found that 60% of people are university dropouts and the cause of this is drug abuse, and gender violence this was proof that Mental health is robbing the country's best brains and destroying our future generation. "We are trying to come up with Rehabilitation centers in the country and this will be available for everyone in every sub-county so that we can start sensitizing and treating people who require treatment on this issue, with the universal Health care and NHIF card it will be easier and accessible to everyone." Said H.E Dr. Dorcas Rigathi
Dr. Jane Nyutu, co-founder and director of the Mind and Beyond initiative stressed that the mental health pandemic is an issue among the students. Mount Kenya University has put in place measures to curb this issue. First, the school has counselors from every department to help and offer individualized and group counseling. Second, there is Psycho-Education counseling, peer counseling, and referral health collaborations with mental health professionals.
"I had an accident when I was young which led to my leg being disabled as a result of it I was criticized and bullied during my school life, and I began to feel less of a person like I was not important this led to depression. However, due to a good support system and good counseling, I am now better. I urge people who are like me to keep going, be self-aware and everything will be fine." said Mr. Bill Kaunda
In one way or another, we are all mentally sick. A candle that lights another one does not lose its brightness. Let's become agents of mental health, peer counselors and seek help. Remember time is the healer of everything.
Article compiled by:
Mary Njuguna
Breen Muhonja
Grace Gilo