The Office of MKUSA Vice-President wishes to invite all students to participate in the upcoming Health Week from Monday, 26th – Friday, 30th June, 2023.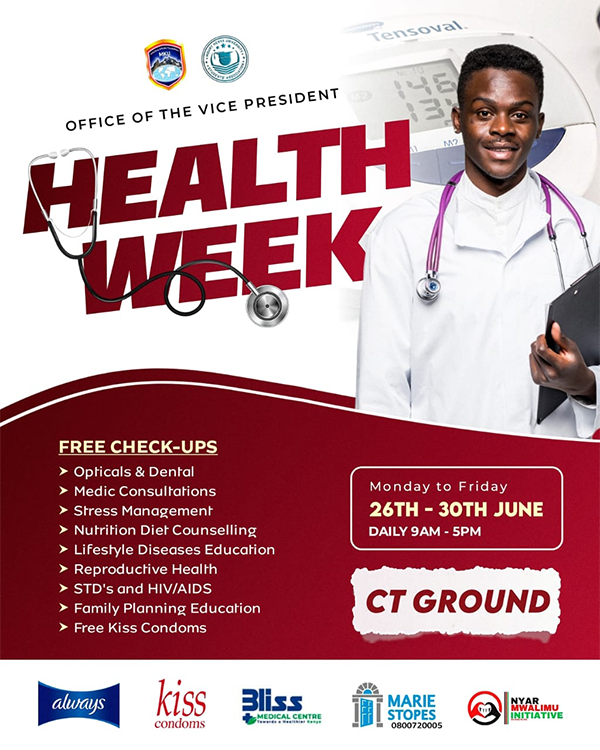 This event promises to be an exceptional opportunity for you to prioritize your health and well-being.
Throughout the week, an array of beneficial services and resources have been set in place exclusively for you.
During this week, professionals will provide free check-ups, including optical and dental examinations, ensuring your overall health is in top shape. Moreover, you can avail yourself for consultations, stress management techniques, and nutrition diet counseling to achieve a balanced lifestyle.
Health week will also address; – lifestyle diseases, reproductive health, STDs, HIV/AIDS, and family planning. Note, free Kiss Condoms will available at all times. That's why Health Week features educational sessions on these topics, equipping you with knowledge to make informed decisions about your health.
The sessions will be open daily from 9AM to 5PM at CT grounds, ensuring convenient access to all the services provided.
We are dedicated to creating a supportive and inclusive environment for all students, ensuring your well-being remains our top priority.
Join your colleagues at the Health Week! Start today.